Foreign guests at Polagra Premiery 2022
In just two months we will have an opportunity to take part in another edition of the Polagra Premiery International Agricultural Fair. On 14-16 January 2022 in Poznań, we will promote Polish manufacturers and services. We will also facilitate establishing national and international business contacts.
Polagra Premiery 2020 will be a record-breaking edition in terms of the number of foreign visitors. As part of the Hosted Buyers programme, in the capital of the Wielkopolska Region nearly 100 distributors and importers of agricultural machinery and equipment will be present. The objective of the programme is to develop trade relations between Polish manufacturers and foreign contractors by arranging individual meetings of key foreign buyers and exhibitors selected by them.
Our guests will include representatives of Romania, Bulgaria, Hungary, Slovakia, Ukraine, Belarus, Lithuania, Latvia and Estonia. The Fair will be attended by a carefully selected group of traders and managers, in particular agricultural machinery dealers and importers. Such a numerous group of guests to the Polagra-Premiery Fair increases the effectiveness of the exhibitors' participation in the event and reduces the time of reaching foreign customers.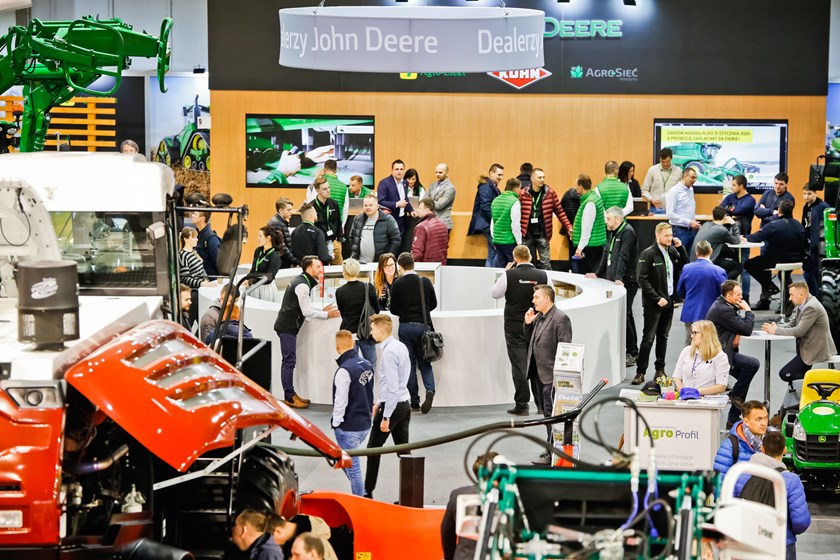 Do you have a question? Contact with us!
e-mail.
iwona.stefanska
e-mail.
agnieszka.polacka