New product - digital harvester grain loss meter compatible with Isobus monitors
During the upcoming Polagra Premiery Fair, Mescomp will present a digital grain loss meter for a combine harvester cooperating with Isobus monitors.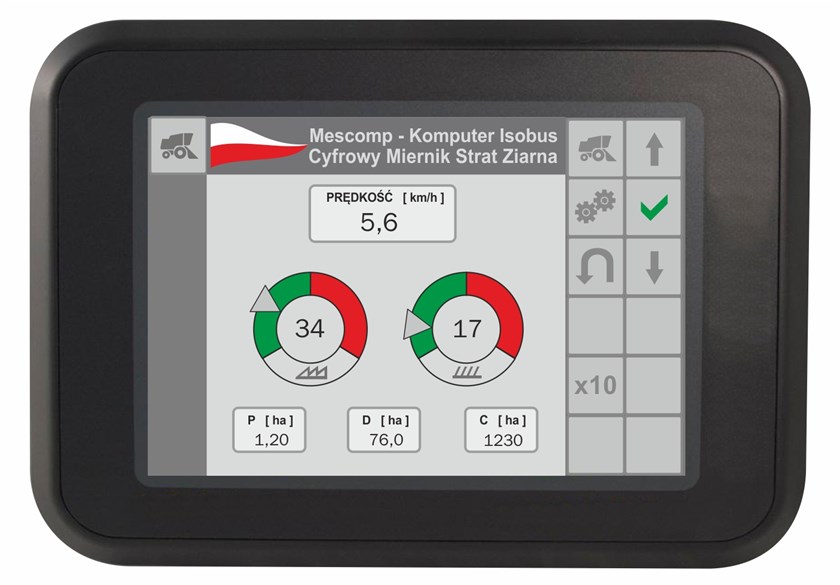 The device, patented by Mescomp, counts each lost seed hitting the measuring beam, does not require calibration and objectively reports losses in thousands of seeds/ha. The results are displayed on the Isobus monitor.
More information about the new product will be provided by company representatives at the stand during the Polagra Premiery Fair - on January 13-15, 2023 at the Poznań International Fair.
We also invite you to visit the Exhibitor's website and familiarize yourself with the product offer -> www.mescomp.com