Competition during Polagra Premiery 2020
Come to Polagra Premiery 17.01, take part in the competition and win valuable prizes!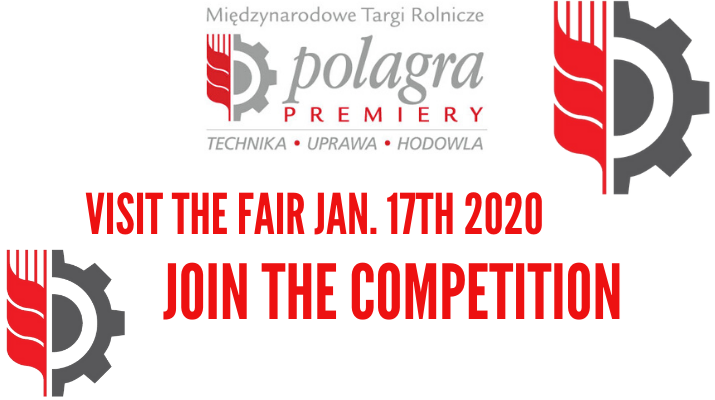 We are pleased to announce that during the Agronomy and Zootechnic Day planned for 17/01/2020 at the Polagra Premiery exhibition, there will be a competition with prizes worth around PLN 50,000, funded by Skavska, Swimer, Hyperin and eAgronom!
What do you have to do to take part in the competition?
Receive a free ticket and plan your arrival at Polagra Premiery on 17/01/2020.
Choose lectures that will start at 11 - for Agronomists in the PCC pavilion, for Zootechnics in the Innovation Zone in pavilion 5A.
Get the Competition Card, fill it in correctly and answer creatively the question in the Competition Card, and put to the urn located in the Innovation Zone in Hall 5A
Wait for the final of the competition, which will take place on 17.01.2019 at 16 in the Innovation Zone in Hall 5A
Prizes:
1st place - 12 x 20m log hall from Skavska company
2nd place - Swimer portable fuel tank and a set of cleaning products from Hyperin
3th and 4th place - a modern farm management package from eAgronom.
MORE ABOUT THE PRIZES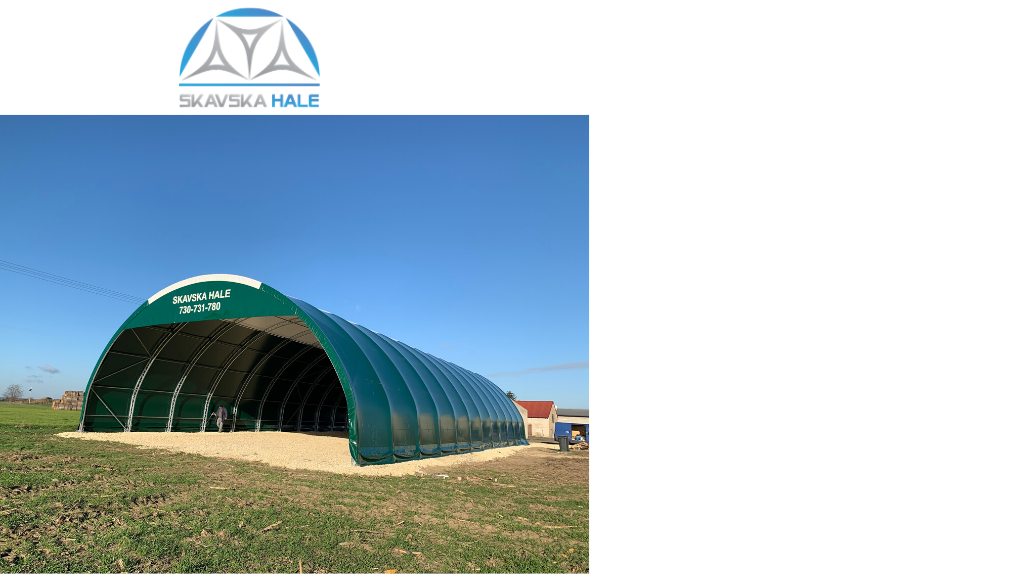 I PLACE
The main hall structure is made of welded truss made of 50x50 square profiles connected by a 12x12 square rod. Hall height up to 6m, which allows any use as a garage for agricultural machinery, a bale hall or an animal husbandry hall. The color of the hall tarpaulin is a combination of white and blue, thanks to which the lighting of the exterior color of the hall is provided. Tarpaulin weight up to 650 g / m2. Hall is a brand new Polish product.
SKAVSKA HALL 12 X 20 m.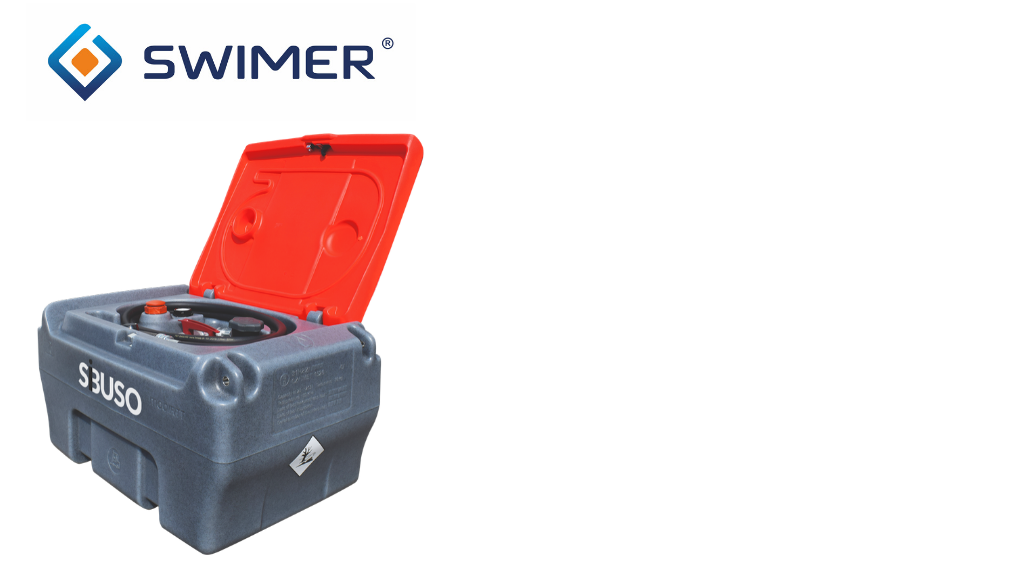 II PLACE
Mobile single-jacket diesel tank with a capacity of 200 liters MC450 with equipment: self-priming FMT 12 V vane pump (approx. 35 l / min), suction connector with pump, automatic gun 4-meter distribution line, suction line with check valve and mesh filter, filler cap, vent, bypass hose, top lid closed to the tank in red, key flap lock
MOBILE TANK WITH A 200 LITER CAPACITY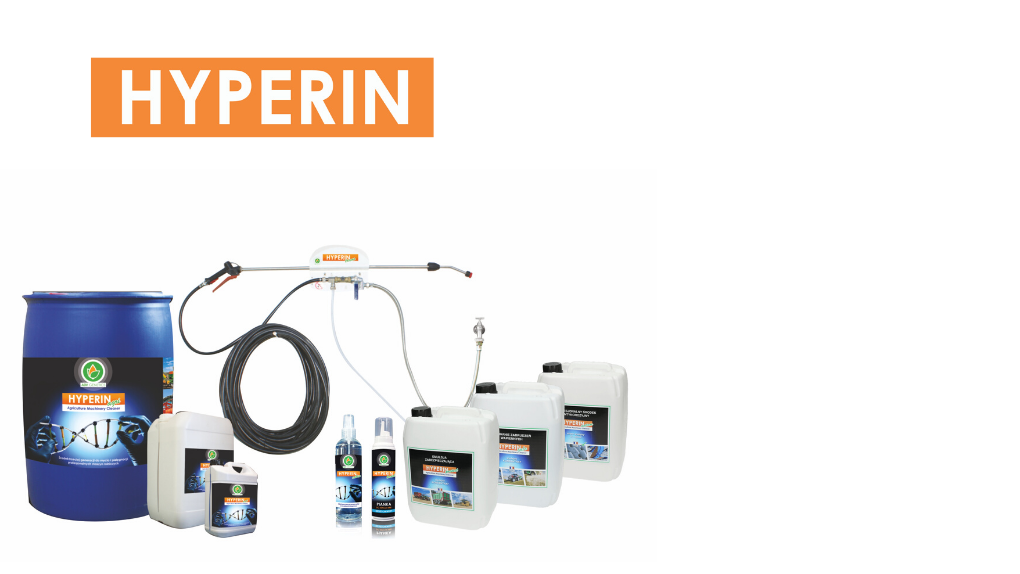 II PLACE
In the set: Hyperin Agri 240L (preparation for safe washing, intended for vehicles and machines used in agriculture), Hyperin Calc (concentrate for removing sediments and lime residues from spreaders and tractors), Hyperin Diamant (protective gloss hydrowax), Hyperin Anticor ( anti-corrosive oil), Hyperin Protect (emulsion protecting varnished and rubber elements), Hyperin Trans (dispensing automaton with injector, allowing to optimize the use of cleaning agents)
CLEANER KIT WITH APPLICATOR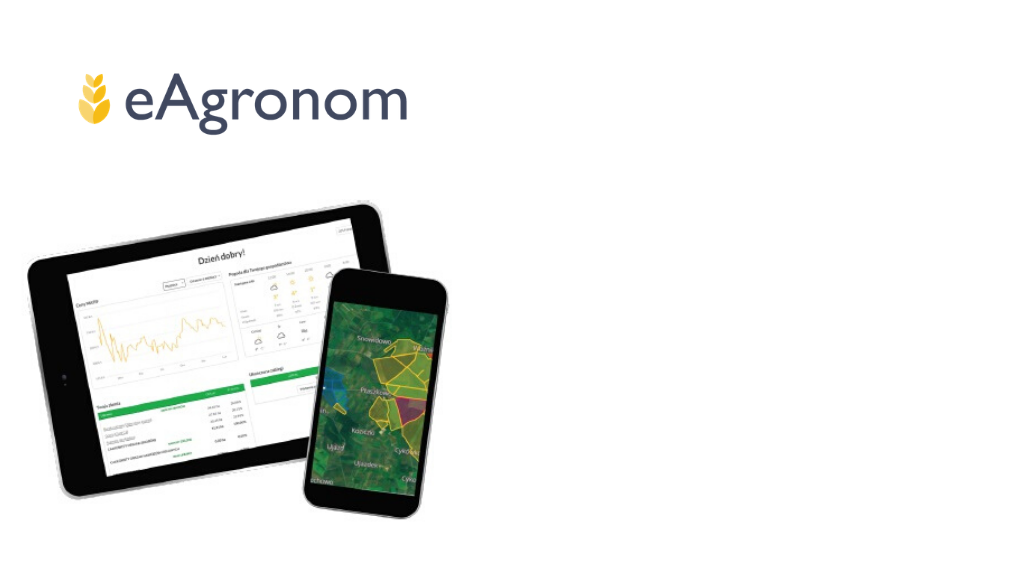 III i IV PLACE
It helps in running a farm, because it allows you to store all information from field cards regarding crops, plant protection products, fertilizers in one place. Simple operation facilitates management and permanently changes the lives of farmers.
ANNUAL EAGRONOM LICENSE