We invite you to the conference on innovative agriculture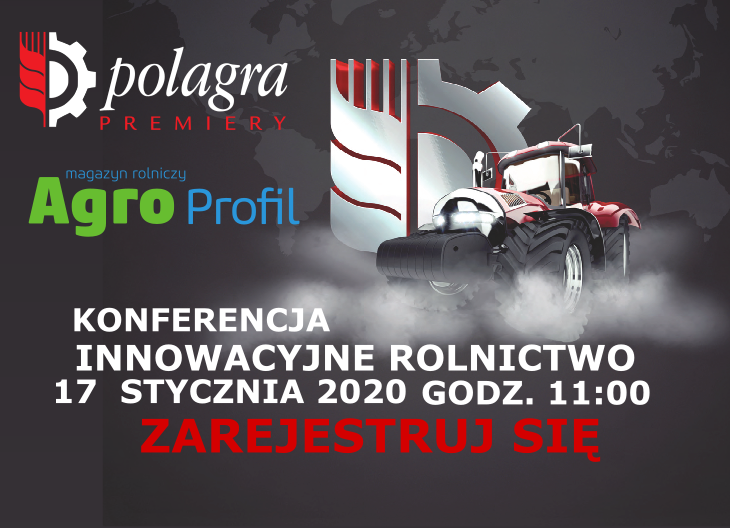 In cooperation with Agro Wydawnictwo, the publisher of the agricultural magazine Agro Profile, we organize a substantive conference that will start on January 17, 2020 at 11 and will be entirely devoted to current challenges and new products in the field of agriculture and agricultural technology. The lectures will be divided into two panels.
The first will last from 11:00 to 12:30 and will cover 3 lectures in the field of cultivation technique and technology. Speakers of this part will be representatives of the University of Life Sciences in Poznań:
dr hab. Jacek Przybył, who will speak, among others on modern technique of plant cultivation adapted to the needs of the habitat and the requirements of plantsindr
hab. Tomasz Piechota, who will discuss the subject of belt cultivation
dr inż. Mirosław Czechłowski, who will present precision farming technologies and present the experience of Polish farms that have already implemented these solutions
The second part will start at 12:45 and will last until 13:45. Will cover lectures on crops. Representatives of the University of Technology and Life Sciences in Bydgoszcz and the University of Life Sciences in Poznań will perform there.
Anna Wenda - Piesik will talk about weed resistance to herbicides
dr hab. Zuzanna Sawińska will discuss the subject of fungicide protection strategy.
Participation in the conference is free, but you must register online.